We're not going to downplay it, popping the question is a big moment. Whether you decide to have a small and intimate proposal or carry out a grand gesture, you can be sure that the moment that you ask her to marry you will be talked about long after the instant has passed.
You don't need to reinvent the wheel and propose in a way that hasn't been done before; whatever you decide, your proposal should be unique and personal to you both, and based around the things that you share together. Whether it's a small act or a big public gathering, below are five universal pointers that every man should follow before he pops the question.
1. Choose The Ring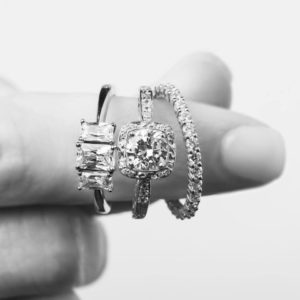 The most crucial part of proposing to your wife-to-be is ensuring you've picked the perfect engagement ring before you pop the question. Ultimately, there are two ways of going about this: 1. don't tell her and keep it a surprise; or 2. go ring shopping together. There is no right or wrong way of doing this; it depends entirely on what you think you and your partner would prefer to do.
If you've decided to plan a surprise engagement, then you can start narrowing down options and ring styles by investigating the jewelry she already has; are her rings bold and decorated or slender and refined? Do they have multiple stones? Curved shapes or simple lines? There should be something here to give you an indication of what style she likes, plus whether her preference is for gold or silver. You could also consult her closest friends and family – they will no doubt have a good idea of her favorite style.
The next step will be to search through her jewelry to find a ring that she wears on her third finger and won't notice if it disappears for a day or so while you get it measured. You can then have it measured by taking the ring into a jewelry store; here, a jeweler can easily and quickly tell you what size she needs.
Need a few more pointers for how to choose an engagement ring? Why not read our blog Ready To Pop The Question? How To Buy An Engagement Ring 101.
Alternatively, if you're not feeling confident on choosing a style or size without your partner being there, and you would prefer not to have a surprise engagement, the best option would be to visit a jeweler together and pick out something that suits. There's nothing wrong with choosing your engagement ring this way (according to statistics one in three couples buy their rings together), so don't be afraid to share this experience together.
2. Ask The Parents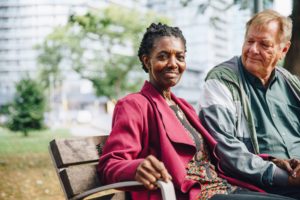 Asking for the father's permission isn't obligatory, but you might want to consider this before you go ahead and ask your S.O. to marry you. Traditionally, asking the father of your partner is seen as a sign of respect, before you action your proposal. It's also the opportunity for the father of the daughter to agree or disagree with the marriage. Although a relatively old tradition, it's still seen as customary to meet and discuss with your loved one's parents before you ask her to marry you.
That being said, some families don't view this as a necessary step, as the notion of asking the parents first is an old custom which some believe is outdated. Whether or not you should ask is really dependent on whether the family would think it is necessary; if you're unsure then perhaps you could try dropping some hints around them about general wedding traditions to see how they respond.
3. Decide On A Location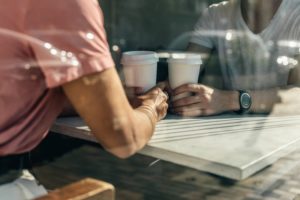 Locations where you spent your first date, had your first kiss, or your first holiday are great locations to pick, but also anywhere else you've shared happy memories in the past. It can be a place you walk somewhere near to home, your favorite baseball game, or even somewhere that you haven't traveled to yet, but you know you both want to. Keeping the location personal to both of you will make the moment all the more meaningful.
One of the things to think about is how busy the location is, and whether you'll need to think about other people around. The center of the city might be the perfect spot, but you might want to ensure you have enough space and quiet to get down on one knee and tell her why you want her to be your wife – without any interruptions.
4. Think About What You're Going To Say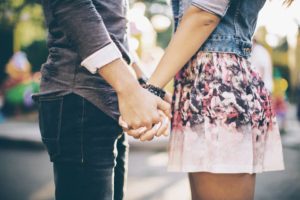 Proposing is a nerve-wracking moment for most people, so to avoid winging it and leaving nerves to take over, have a plan of what you're going to say to her. It doesn't have to be anything elaborate or extended; keep it simple with a couple of simple points about how you fell in love and why you want to spend the rest of your life together.
5. Ask A Friend (Or Photographer) To Take Photos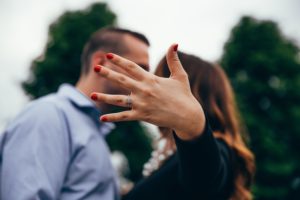 Finally, as one of the most memorable moments of your life, you're going to want someone there to capture it in a picture! Before you propose, speak to your friends or acquaintances (or hire a professional photographer), to take some photos when you get down on one knee.
Perhaps you could have a joint dinner with another couple that you're friends with before the proposal, or give one of your best friends a time and a location that he needs to be with his camera phone at the ready – whatever it is, you'll both be grateful you can keep that fleeting moment forever in a photo.
Choosing An Engagement Ring Before You Propose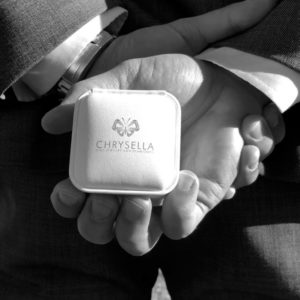 Ready to pop the question? Speak to us! Our collections of ready-made and custom engagement rings will prepare you for the perfect proposal. Explore our collections here, or speak to us today for a bespoke consultation.