Staying on trend with jewelry can seem like running a race you can never win. There's always something that's newer, shinier and bolder. Keeping up with the most recent in jewelry fashion is fun, but it can be a lot of work!
We like to keep an eye out for the most interesting, shocking, and beautiful trends out there when it comes to jewelry. As we dive into fall, seasonal trends are no exception! Here is a list of trending jewelry for this season and how you can make them wearable for every day style.
Delicate Dangling Earrings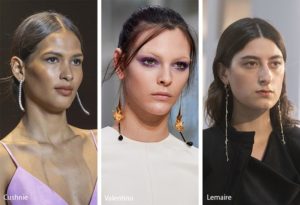 Long, dangling earrings are a fun way to add drama to any outfit. Keep things light and airy with thinner lines, delicate gemstones, and simple designs. The final look is a glamorous look to accompany any outfit.
Intense Ear Cuffs
For a bolder look, check out what some affectionately call "ear armor". Ear cuffs have certainly been highlighted as a trend in the past, but designers this year take it above and beyond. Instead of the super dramatic stylings of fashion models, try a more subdued cuff for an edgy effect that's wearable every day.
Single Statement Earring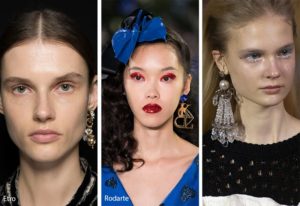 This won't be a trend for everyone, but it certainly provides a cool and unique aesthetic for the brave souls to try it out. One statement earring can be anything from a long, artistic earring as a single feature or something like a stud for a more subdued look. Either way, what a great excuse to wear your favorite earring when you can't find the other half of the set!
Tassels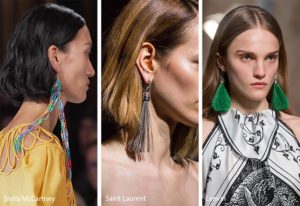 Tassels have been in vogue for more than just this fall season. Taking over the style scene since spring, tassels in jewelry is a way to add movement and keep things light. Play with textures, tassel lengths, and colors to find your preferred way to style this trend.
Shiny Chokers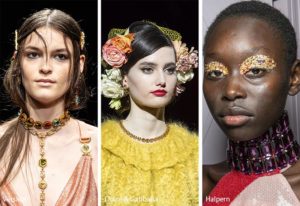 Has anyone else noticed that the 90's are back? Well, they are and they are back with a bang. These chokers take it up a notch from your classic ribbon choker and add tons of sparkle and personality. For those who aren't so sure of the edgy look most chokers give, this is a great way to try this jewelry style and stay on trend this fall.