There is no wonder fall is one of the most popular seasons for weddings. The beautiful foliage makes for gorgeous photos. Cooler temperatures means perfect weather when it comes to outdoor ceremonies and receptions. Plus, the warm, fall colors inspire some amazing color palettes for your bridal party.
If you're planning a fall wedding, it can be hard to decide how much autumnal inspiration you'd like to commit to in the overall style of your event. Do you go full fall-themed complete with leaf decor and pumpkins? Do you keep it simple and understated with a warm color palette as a nod to the season? Whatever your style, we've compiled a few fall wedding ideas as a resource to all our autumn brides out there.
The Dress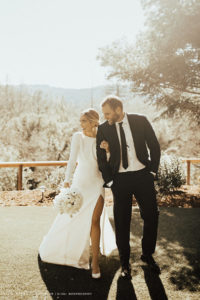 Is anyone else simply in love with fall weather? It's just sunny enough to stay a little warm in the day, but evenings are crisp and cozy. Depending on when in fall you're planning your nuptials, a dress with sleeves is perfect for this kind of transition weather. Whether you go with a light lace sleeve or a more sleek look with a solid sleeve, you can't go wrong.
The Color Palette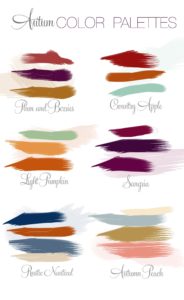 Burgundy, rust, cinnamon rose – there are tons of popular fall color palettes out there. From WeddingWire to Pinterest, you can find tons of inspiration for fall weddings that either hit the nail on the head with oranges and reds, or offer a bit more subtle fall vibes with cream and steel blue.
The Dessert
This is a great place to really let the season shine. Some trendy dessert ideas for fall include mini-pies, apple cider donuts, candy apples, s'mores, and more. Take this opportunity to do something fun and festive with your food.
The Decor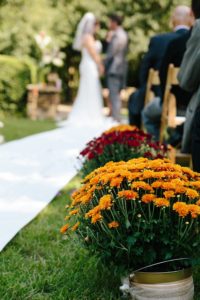 Fall florals are absolutely beautiful, and easy to work with. Incorporating mums is a cheap and easy way to add a pop of color and seasonal flair. Consider some aisle decor for your big day.
The Details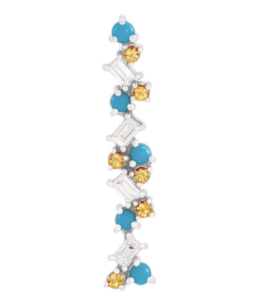 Regardless of when you get married, you can't go wrong with a little thank you gift for your in-laws, parents, and/or bridal party. Personalized jewelry with your loved one's name or birthstone are a great way to say thank you for their love and support. The piece shown above would make a beautiful gift for a new Mother in-law. You can customize and purchase that here!