There are a few pieces of jewelry that evoke a feeling of timelessness. Pearls undoubtedly fall into that category. A string of pearls bring a level of classiness and poise to any ensemble, and they can be a great heirloom for future generations.
How Pearls are Harvested
As most of you know, natural pearls come from oysters or mussels. When collecting pearls from either animal, the process is known as harvesting. Pearl farmers work to ensure they pick quality oysters. Once selected, they are soaked in warm, comfortable water while they undergo a grafting process which helps the oysters develop a pearl. After grafting, the oysters are suspended in calm water for a duration to cultivate the pearls.
Within one cultivation term, an oyster can develop as many as 32 pearls. It can take as long as 5 years to develop sizable pearls worth harvesting.
Different Kinds of Pearls
There are tons of variations of pearls that occur naturally and just as many imitation pearls. Here's the breakdown on a few (not all) different kinds of pearls and their styles:
Akoya Pearls
Akoya pearls are what you'd think of when you think of the classic pearl – perfectly round and full of luster. If you're looking for a traditional strand of white pearls, look for some Akoya.
Tahitian Pearls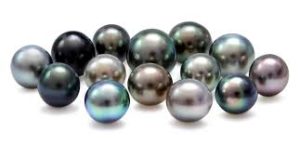 Tahitian pearls are a dark and lustrous pearl harvesting in French Polynesia, and they are the only naturally dark pearl. While round Tahitian pearls are very rare, other shapes like drops, ovals, and baroque are just as stunning and sought after.
South Sea Pearls
To achieve the same classic look of the Akoya pearl but at a much larger scale, look into South Sea pearls. Grown in Australia, these pearls are sizable and great for a statement piece.
Freshwater Pearls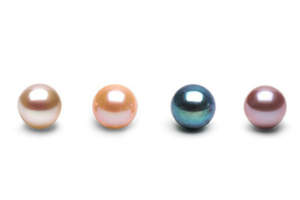 For more unique color combination, interesting shapes, and an affordable price point, check out freshwater pearls. With gorgeous pastels and naturally occurring shapes, these pearls are sleek and modern.
Regardless of the style, pearls are a timeless and effortless look. It's a good reason they're the traditional 30th wedding anniversary gift! Check out some of our unique pearl options to create your next look or find the perfect gift for your loved one.