Bridal showers are a fun way to celebrate the bride before her wedding day. Whether you just got engaged, you're the mother of the bride, or your the maid of honor, a bridal shower is inevitably on your to-do list. With games, gifts, and good food, your friends and family come together and enjoy each other's company while celebrating one half of the new couple. We've compiled some fun tips on how to plan a bridal shower that they'll never forget.
Dapper Decor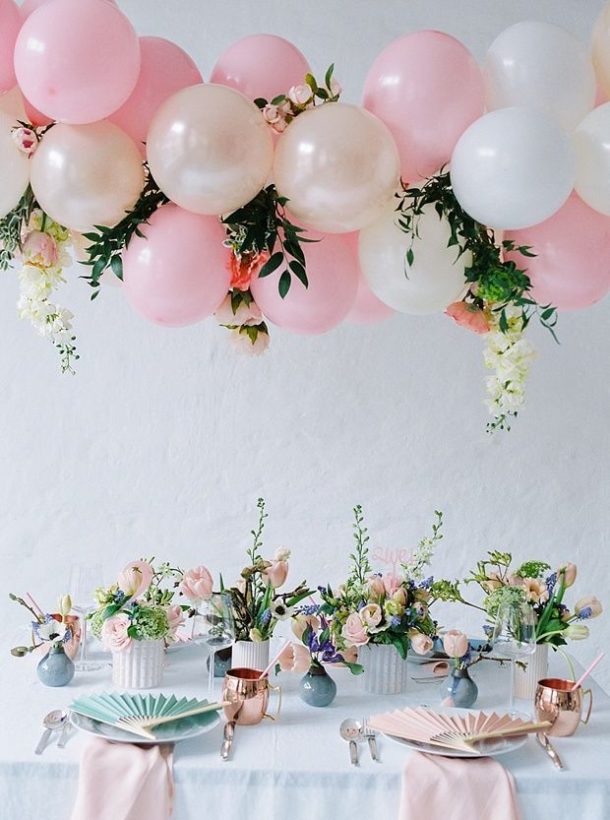 Custom Signage
You can either custom order or create your own custom signage to add a personal touch to the bridal shower. You can keep it simple with something like "Bride to Be" or make it more unique with the bride's wedding hashtag. Place it above a table of hors d'oeuvres or desserts for a fun focal point.
Bridal Balloons
Instead of spending tons of money on expensive decor and flowers, keep the vibe uplifting and fun with some balloons. You can create beautiful arches for a great photo-op, or you can invest in some ring or wedding themed balloons in different shapes to add some interest throughout the party.
Games Galore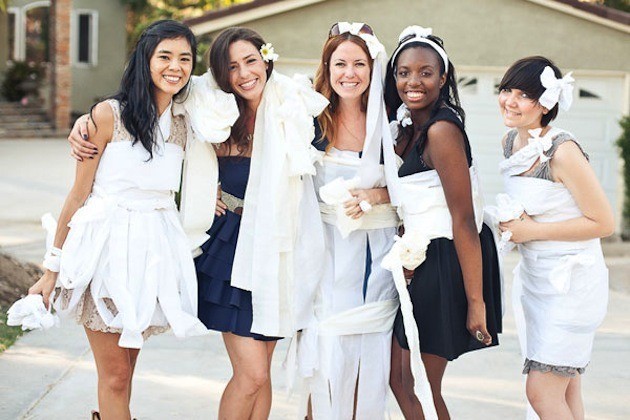 Tissue Paper Bouquets
Cheap and easy, this game is sure to bring out the competitive edge in your guests. All you need is tissue paper in multiple colors and some tape. Set a timer for your guests to get the tissue paper they want and create a bouquet. When the timer runs out, the bride gets to judge the bouquets and pick the winner! Prepare a cute prize to hand to the best bouquet builder.
Toilet Paper Dress
Another cheap and easy activity for your guests is the toilet paper dress competition. The premise of this game is to have your guests create the best wedding dress using only a roll of toilet paper. This is usually played with teams where one player is the dress builder and the other is the model.
The Perfect Gifts
At-Home Spa Night
This is a simple gift that's guaranteed to be used by any bride. Put together a few spa essentials such as epsom salts, bath bombs, face masks, manicure kit, lotion, etc. Include a cute note about the bride taking time for herself as she nears her big day, and voila! An easy and useful gift.
Personalized Jewelry
An exciting part of the wedding journey is joining a whole new family. If your bride is taking a new name, a great gift is a personalized necklace to highlight her new wife status and new last name. If she's keeping her own name, try opting for her wedding date or venue coordinates on a necklace or bracelet for a sentimental gift.