Perhaps you've recently moved on, experienced a recent divorce, or no longer wearing your engagement ring; either way, if you're reading this blog, then you're likely considering selling your engagement ring in exchange for some cash.
However, before you head to your jeweler to sell your engagement ring, here are three essential factors to consider.
1. Resale Value
The value of resale jewelry is considerably less than its original retail price, unfortunately. No matter which jeweler you use to sell your engagement ring, there will always be a difference between the initial retail value, and its secondary resale price.
Even if you are returning your engagement ring to the same store it was purchased from, it's unlikely that they will be willing to repurchase your ring from you for a value near its original retail price.
This is due to several factors but is often as a result of mark-ups, margins, profits, and supplier relationships, that ultimately push up the price of a diamond ring at retail.
At Chrysella, if we are too far apart from what our client may need for their engagement ring, we will do our best to help our client sell it on their own or to someone in our trusted network!
2. Sentimental Connections
There are many reasons that people choose to sell their engagement rings; however, the most common is usually due to a relationship breakup, or a divorce. Engagement rings often carry many emotional connotations, and so selling the ring can help move on from a difficult situation.
Perhaps the engagement ring has also been in the family for a long time and passed down from another generation to the next.
Unfortunately, no matter how much emotional weight a precious item of jewelry holds, the monetary value can only be determined by the materials used, wear and tear, age, and quality of the stones used. The only way to understand the actual value of your jewelry is to have it evaluated by a specialist. We always recommend not selling items that carry an overt amount of sentimental value. If you do choose to sell this type of item, Chrysella takes the utmost care of educating you on your item and explain all the possible options at your disposal to receive maximum value.
3. Understanding the Value Of Diamonds
A Diamond's value is determined by the "4C's": Color, Clarity, Cut and Carat Weight. As a general rule, the most desirable diamonds have brilliant white color, with a perfect cut and little or no blemishes.
You should have received documentation or information about the quality of the diamonds in your engagement ring when it was purchased, however, if you're unsure of the exact condition of your diamonds then you should have the ring evaluated by a GIA graduate gemologist.
You can choose to have your rings checked by a GIA specialist to give your jewelry a basic appraisal; this can be done by any local store that has a GIA Graduate Gemologist on staff. Alternatively, you can send your engagement ring to the GIA laboratories, based in New York or Carlsbad, CA, for a full check and definitive grading; this will also give you an accurate market value for your jewelry.
Sell Back Your Engagement Ring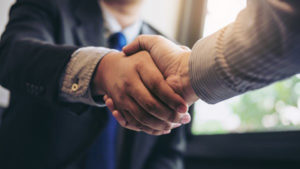 Chrysella is one of the regions largest buyers of Diamonds and Jewelry. We take the time to guide you through the selling process as we understand many of our customers have little or no experience selling their valuables. We make sure to explain to you exactly what you have and appraise it alongside you. If we cannot purchase your items, we will give you our expert advice on the best way to sell your items.
Are you considering selling your engagement ring? Call us today on 571-402-7649 or contact us here, and we'll be able to talk you through everything you need to know.